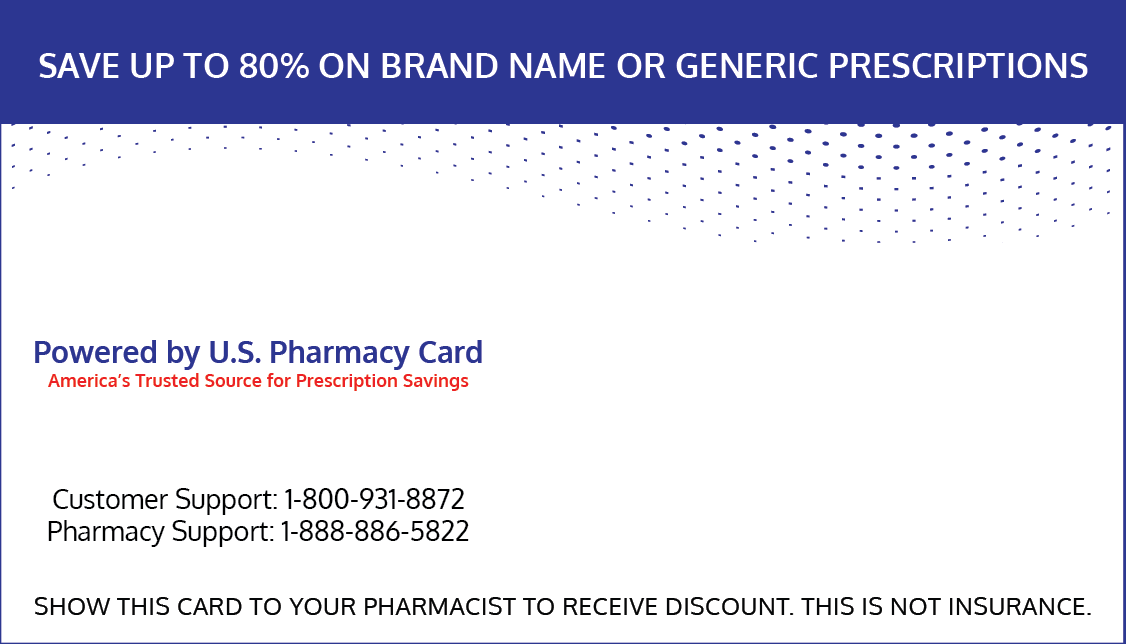 Member ID: 3401177054
Rx BIN: 008878
Rx GROUP: UCB01
Rx PROCESSOR: NetCard Systems/RX West
Select a social network to share this card with family and friends.
Enter your 10 digit phone number with area code below to text this card to your phone. (ex. 1234567890)
Use the form below to email this card to family and friends.
Click the button below to print this card to take to your pharmacy.
Rx Savings
With this card, you can save up to 80% on prescriptions nationwide!
Before heading into one of our participating pharmacies, use our convenient pricing tool to get estimated prices for the medications you need today.
Simply enter the name of medication, number of pills prescribed per day, and how many days to see what discounted price the card can provide you.
Accepted at over 59,000 Pharmacies Nationwide
See the map below for a pharmacy near you. The card can be used in all major pharmacies. If your pharmacy doesn't honor your card, find an alternative chain pharmacy near you to get your discount. Need help finding a participating pharmacy call 1-800-931-8872 or click here for assistance.
FAQ's